Coleen S. Sabatini, MD, MPH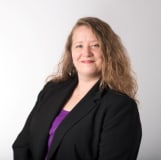 Dr. Coleen Sabatini is an orthopedic surgeon who cares for pediatric patients with clubfoot and other foot deformities, limb deformities, hip and spine disorders, limb length discrepancies and traumatic injuries such as fractures. She also directs the UCSF Benioff Children's Hospital Oakland dance medicine program and cares for dancers with musculoskeletal complaints. She is the director and chief of orthopedics at UCSF Benioff Children's Hospital Oakland.
Her research interests include global health, ways to prevent and treat traumatic injuries in young people, and improving access to orthopedic care for children who live in areas with limited resources.
Sabatini earned her medical degree at Harvard Medical School and her master of public health degree at the Harvard T.H. Chan School of Public Health. She completed a residency in orthopedic surgery through the Harvard Combined Orthopaedic Surgery Residency Program, where she was chief resident during her final year. She completed a fellowship in pediatric orthopedic surgery at Children's Hospital Los Angeles.
Sabatini is active in orthopedic work internationally including education and research in Uganda. She belongs to a number of organizations including: American Academy of Orthopaedic Surgeons, Pediatric Orthopaedic Society of North America, J. Robert Gladden Orthopaedic Society, Ruth Jackson Orthopaedic Society, California Orthopaedic Association, Orthopaedic Trauma Association, American Academy of Pediatrics and International Association for Dance Medicine and Science.
---