Taron Davis, MD
Pediatric physical medicine and rehabilitation specialist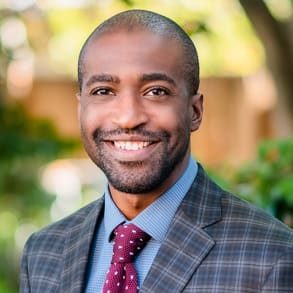 Dr. Taron Davis is a pediatric physiatrist, a specialist in physical medicine and rehabilitation for infants, children and adolescents with disabling conditions. He cares for young people with amputations or limb deficiencies, and for those who have issues with physical function resulting from brain or spinal cord injuries, rheumatic disorders, cancer, neurological conditions or musculoskeletal conditions.
Davis earned his medical degree at St. Louis University School of Medicine. He completed a combined residency in pediatrics and physical medicine and rehabilitation at the University of Colorado School of Medicine.
Davis is a member of the American Congress of Rehabilitation Medicine and American Academy of Physical Medicine and Rehabilitation.
---